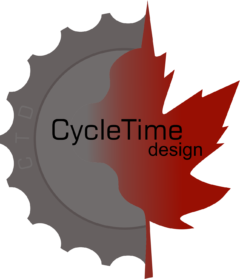 A one-stop shop for custom metalwork including design-and-build solutions

CycleTime Design specializes in the customization of a wide range of metalworks for diverse applications. All our finished products are designed using 3D CAD software and are built in our prototype and fabrication shop.

Welcome to the official website of CycleTime Design. Our website may be new, but our business has been in operation for more than 10 years. We want to make it easier for you to find us so we can put our expertise to work consulting on your design needs or fabricating your next custom metalwork project.
CycleTime Design is an exceptional Canadian company. Our services range from designing 3D models using the latest version of SolidWorks 3D CAD to metal machining and welding – for industry and individuals.
Designing Automated Equipment And Prototype Production

Our company contributes in the automation industry on a consulting basis. If your company needs design services, please contact us.
Let's Get Started On Your Metalworking Project

If you have broken items made of metal – be it steel, aluminum or stainless – we can probably fix it. We understand the hassle when a perfectly good product is damaged and in need of repair. If only you could get a replacement or a part fixed, you would happily be on your way, right? Let us work on your solution.
Some of our projects include but are not limited to repairing cottage docks, designing and building ski waxing tables, storage racks and metal art for homes and offices. Please contact us with your project ideas.